NEWS & FEATURES
EXCLUSIVE VIDEOS
Week 7 opens with Kansas City at Mile High to take on the Denver Broncos!
Three big wrecks and one close finish | NASCAR at Talladega in 15 minutes
Week 7 is now underway!  tedy brewski wins the week 6 pool! Pick deadline for week 7 is Thursday, October 17th @ 5:20PM.  Good Luck!  Season Pool deadline is week 8.

Recap the entire 1000Bulbs.com 500 at Talladega Superspeedway in 15 minutes with this week's action packed Race Rewind. ​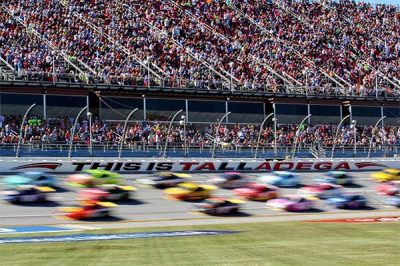 Jr. Nation wins the weekly pool at Talladega!  Payout was $60!
Herd Hierarchy: Colin's Top 10 NFL teams after 2019-20 Week 6 | NFL | THE HERD
ShopperGirl, TEAM MAC, startNpark, & team corzo round out the top 5.  Ryan Blaney wins the race!  Next up is Kansas Sunday, Oct. 20th @11:30AM PT. 
Check out Colin Cowherd's top-10 NFL teams as Week 6 of the 2019 season comes to a close.